More Information
Texas Slate Roofing Professionals
If you want a roof that will add value and uniqueness to your home, then slate might just be what you need. With its rich history as an architectural material in centuries past- from castles made of it by some Regency-era warriors on up until today's churches or cathedrals with their iconic blue roofs intact –you know there's nothing else quite like this versatile stuff. And we're proud that we've built our reputation as Texas's best slate roofing company.
Advantages of Using Slate Roofs For Your Texas Home
● Durability of Slate Roofs
The durability advantage of slate roofing is one of the main reasons why it's become so popular in recent years. Slate roofs can withstand all types and severe weather conditions that nature throws at them, meaning their age won't matter as much if they are properly maintained with quality paint or sealant every few decades.
● Aesthetics of Slate Roofs
Slate's texture and color are highly attractive to the eye, which makes it a popular choice among high-end Texas homeowners. Slate comes in many different shades; however, gray is by far one of its most common colors because they can be dyed in any shade or pattern you want depending on personal preference.
● Safety of Slate Roofs
Sometimes the only way to know for certain if your home will be safe from fire is by installing slate on all of its roofs. This natural material does not burn, and it's also non-conductive, which means that electricity won't pass through them into any other parts – making them perfect candidates when you need an efficient protective layer against sparks or flames.
● Insulation of Slate Roofs
Slate roofs are the perfect solution for people who want a more natural and intimate feel to their home. The stone itself acts as an insulator, so you won't have any problem with heat or cold coming through your walls. Not only does this material offer great insulation, but it also helps keep noise down during chilly winter nights.
Disadvantages of Using Slate Roof
● Weight of Slate Roofs
Slate roofs are typically very heavy, which makes them a tough challenge for any building's structure. To support these weighty installations of concrete or similar materials might be an option worth considering.
● Impact Resistance of Slate Roofs
Judging by its weight, you would think that slate is indestructible. But anything larger or heavier than a hailstone can damage it and break apart any sharp object trying to penetrate this durable material.
● Installation Problem with Slate Roofs
Installing a slate roof can be tricky without the right qualifications and experience from the roofing contractors.
Types of Slate Roofing
Natural Slate
Fiber Cement Slate
Bituminous Slate
The slate roof is a classic and timeless material that offers an elegant, yet serene view. While they may not be ideal for everyone, there's no questioning their beauty or how well it protects your home from rainwater damage. It's also important to factor in all of its pros and cons before making any decisions.
We know that you're looking for a roofer who can provide high-quality work at an affordable price. If this sounds like something your home needs, give Leo Miller & Sons Roofing a call. One of our expert technicians will come out and provide completely free quotes on all types of roofs—including slate systems which are known as some of the best in town. A professional team with extensive experience installing brooding systems across many states means quality service without breaking bank account strings.
About Leo Miller & Sons Roofing
Established in 1987 by Leo Miller in Lockhart, TX, Leo Miller Roofing has been a reliable and trustworthy roofing company for Caldwell County and the surrounding areas.
We are a locally owned and family operated business and have an A+ Rating with the Better Business Bureau. We have also been voted Caldwell County's Best Roofer. With more than 30 years of experience, we take pride in what we do and ensure quality work and always strive for customer satisfaction.

BBB Accredited Business Rating
certified residential contractor

calldwell county best roofer
malarkey roofing products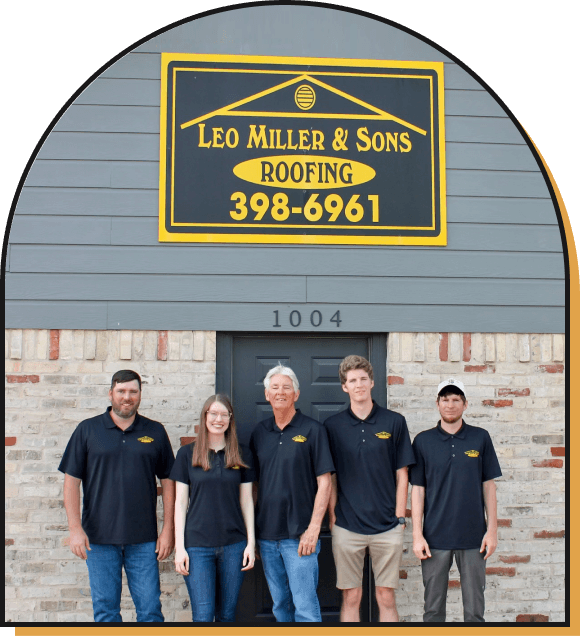 Family Owned & Operated
Free Estimates
Experience working insurance claims
Committed to Quality
Competitive Pricing
Award winning contractor  
Bonded & Insured
5 year workmanship warranty
Extended material warranties
Residential & commercial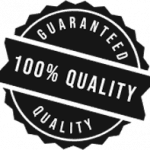 Need a new roof installed? We've got you covered!
We do a variety of roofing at Leo Miller Roofing. Call Today and let us know what type of roof installation you are needing and get a Free Estimate.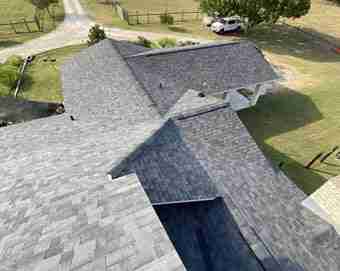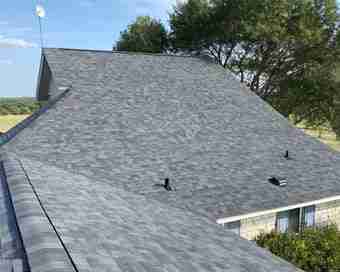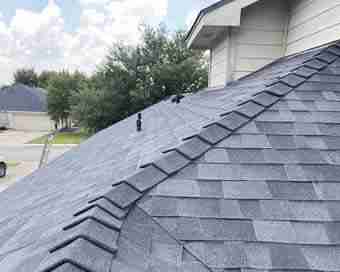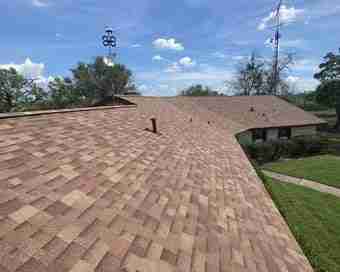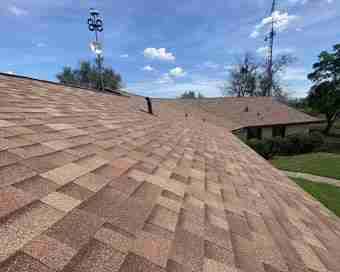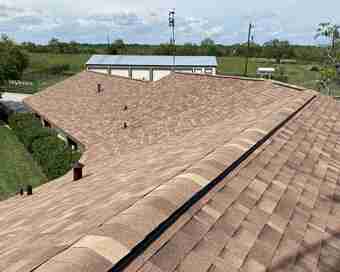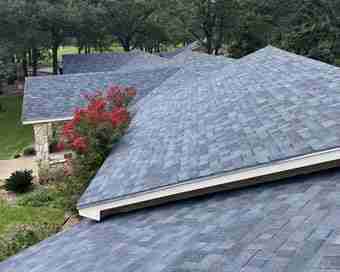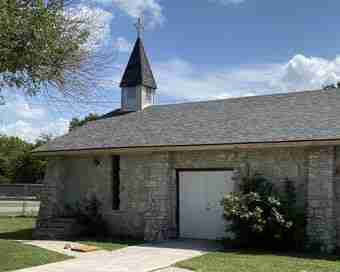 Uma Teddlie
Aug 10, 2021
Service: Roof installation Positive: Professionalism, Punctuality, Quality, Responsiveness, Value
Chrysta Kuhns
Apr 03, 2022
They were here early and got the job done quick. They cleaned up any mess made. They were very reasonable on the price.
Chris Schexnayder
Apr 18, 2021
Great family run business
Andy Kramer
Dec 02, 2021
Great work
Andy Pearson
Dec 08, 2021
Mr. Miller runs a great business. Very responsive and explains the process all the way through. I would not trust our house to anyone else.
Markita Savage
Jan 26, 2021
Much more reasonable pricing than others and great job on roof. Had mine replaced over 5 years ago and still in great shape.
Jesse Clark
Noc 21, 2021
Very pleased with their work. Only took them about 2 days from start to finish and the roof looks great!
Neil Ganucheau
Mar 16, 2020
These guys were quick and did an excellent job. They replaced a section of our roofing with proper r-panel metal and added...
Chris Barrios
Jun 07, 2020
I have been having trouble with my homeowners insurance. Stillwater Ins...don't buy this insurance..for your home. .it covers NOTHING!...
Beth Fox
Feb 10, 2021
I am so impressed with this company. They are very professional and very caring. I had to replace my roof due to hail damage....