More Information
Premium Metal Roofing Services in Texas
Metal roofs are becoming a popular solution for both residential and commercial properties. Metal is an increasingly common choice in high-end architect-designed homes, as it offers superior performance against hail damage compared to other materials such as asphalt or slate, which can cause devastating effects when they fall onto your house during storms.
Do you want protection from these types of weather events? A good way to ensure that any new roof will be able to provide peace of mind would involve talking directly with one of our experts at Leo Miller & Sons today so we can help guide all aspects towards meeting those needs specifically tailored just for you.
We have been the number 1 metal roofing contractor in Texas for over ten years. We install different types and styles of roofs. Unlike other contractors who only offer 'metal' as their service; we go above and beyond by educating customers about all things related to this industry – from material selection options based on geographic location (or season) right down to how best to maintain them over time so they last longer without needing costly repairs before again hiring us for future work. Call us today and schedule your free consultation. 
Types of Metal Roofing
●
Copper Roofing
Copper roofing is considered to be one of the most durable and long-lasting. This type can last for up to 200 years, which makes it perfect for churches or commercial buildings that need their roofs lasting a very long time period without needing repairs often – especially since these types don't cost much money either. Here are a few reasons why choose copper roofs: 
Other roofing products can be very heavy and difficult to move around, but this one is lightweight.

The durability of this product is outstanding; it can last for over a century.

It's energy-efficient and can save you money on your electric bill.

Copper roofs are great for adding both visual appeal and thermal insulation to your home.
●
Aluminum Roofing
Aluminum has many advantages over other materials, making it an excellent choice for construction. It's highly resistant to corrosion, which means that the metal will not break down in your home or business due to its salty environment; this makes aluminum one of the best roofing options available on the market today.
●
Steel Roofing
Not only does a steel roof offer great protection against rain and snow, but it also has the added bonus of being cheap. You can get either galvanized metal or sheet-metal panels for your home's exterior.
●
Zinc Roofing
Zinc, a popular metal for roofing in America, is gaining more attention for its durability. It can last 100 years or even longer depending on how harsh your regional climate has been before you install it. Not only does this eco-friendly material come from the ground, making it much less toxic than other products, but also doesn't cause any pollution when released into our environment because there's no mining involved with extraction processes like those used by companies overseas, where workers often die due safety issues.
Why Choose Metal Roofing For Your Home?
Metal roofs are in high demand across Texas, and for good reason. The largest drawback of standing seam metal roofs is their cost- but there are so many advantages that you'll want to take into consideration before making your decision. Here are a few reasons why choose a metal roof:
● Aesthetics Of A Metal Roof
Metal roofs offer a classy and elegant look that is perfect for the homeowner who wants their home to stand out. Plus, they resist corrosion so you can enjoy beautiful landscapes without worrying about paint jobs every few years.
●
Durability Of A Metal Roof
Metal roofs are a much better choice for your home in high-storm areas. Metal offers excellent wind resistance, and it's less likely to be damaged by hail than other roofing materials such as asphalt shingles or tiles. You probably didn't know this but many insurance carriers offer discounts on metal installations because of their durability- a quality that will last you longer without having any concerns about costly repairs down the line.
●
Lifespan Of A Metal Roof
Metal roofs are becoming more popular because they last 50-70 years on average, compared to only 15 – 20 for asphalt shingles. They also help protect homes against hail storms and other weather events. With the popularity of metal roof systems increasing one might think that this type would be too expensive but in some cases, homeowners can save money by getting their home built with them as an option rather than having all these new competitors coming onto market every day.
●
Cost Of A Metal Roof
Metal roofs are often more expensive than their asphalt shingle counterparts in the short term. But if you consider how long they last and compare that to an entirely new roof every 15 years or so, for most people who own homes-it might actually end up being cheaper over time.
Why Choose Leo Miller & Sons for Metal Roofing?
Have you considered metal roof installation, repair, and replacement services for your commercial or residential property in Texas? Consider our tried-and-tested company for your roof for the following reasons:
●
Years of Metal Roofing Experience
Metal roofs are a common feature of many houses in Texas, but they can also be found on commercial buildings and other structures. It's important to find someone who has years of experience and knows how metal roofing works because there is no one-size-fits-all solution when it comes down to this type of style.
●
Quality Metal Roofing Materials
Leo Miller & Sons is a full-service metal roofing contractor that specializes in the installation, repair, and replacement services. We use only top-quality materials to ensure your home's durability.
●
Unparalleled Customer Service
We take great pride in providing our customers with high-quality metal roofing. If you need a free consultation, be sure to give us a call today.
●
We Prioritize Safety
With our commitment to quality, you can trust us with any roofing needs. We are licensed and insured professionals who will provide the best service possible.
Metal roofs are the best choice for Texas homeowners, and we can help you decide whether to replace your old asphalt shingle with a new one. You'll be satisfied in no time. If metal is what's calling out of this world, then get on board because they offer tremendous curb appeal as well- just ask any neighbor who has seen us working hard at our job every single day – call Leo Miller & Sons today and book your free consultation.
About Leo Miller & Sons Roofing
Established in 1987 by Leo Miller in Lockhart, TX, Leo Miller Roofing has been a reliable and trustworthy roofing company for Caldwell County and the surrounding areas.
We are a locally owned and family operated business and have an A+ Rating with the Better Business Bureau. We have also been voted Caldwell County's Best Roofer. With more than 30 years of experience, we take pride in what we do and ensure quality work and always strive for customer satisfaction.

BBB Accredited Business Rating
certified residential contractor

calldwell county best roofer
malarkey roofing products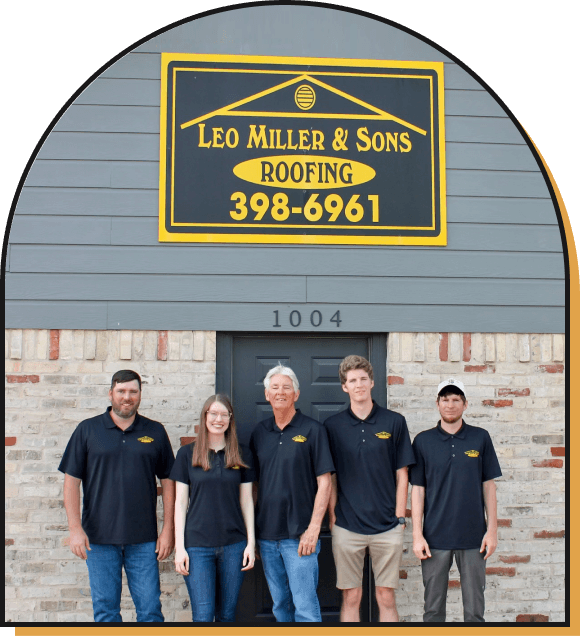 Family Owned & Operated
Free Estimates
Experience working insurance claims
Committed to Quality
Competitive Pricing
Award winning contractor  
Bonded & Insured
5 year workmanship warranty
Extended material warranties
Residential & commercial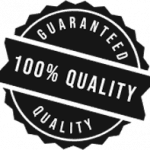 Need a new roof installed? We've got you covered!
We do a variety of roofing at Leo Miller Roofing. Call Today and let us know what type of roof installation you are needing and get a Free Estimate.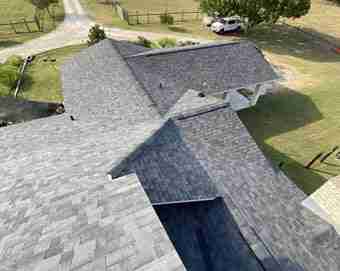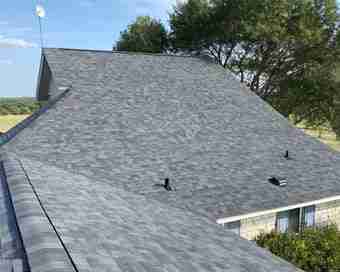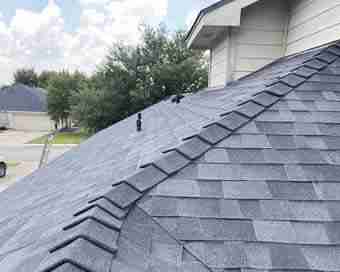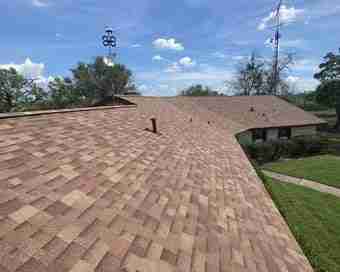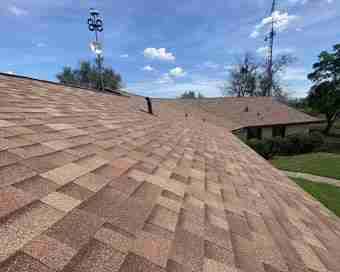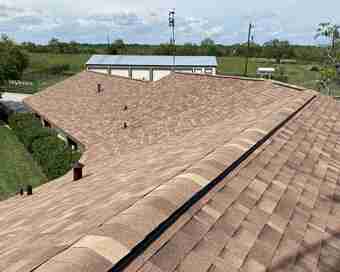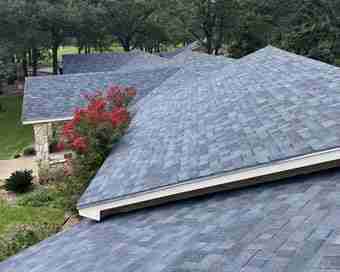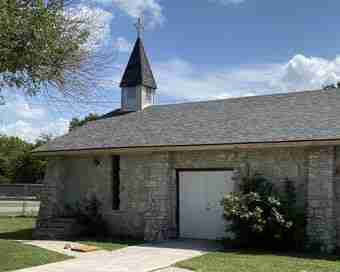 Uma Teddlie
Aug 10, 2021
Service: Roof installation Positive: Professionalism, Punctuality, Quality, Responsiveness, Value
Chrysta Kuhns
Apr 03, 2022
They were here early and got the job done quick. They cleaned up any mess made. They were very reasonable on the price.
Chris Schexnayder
Apr 18, 2021
Great family run business
Andy Kramer
Dec 02, 2021
Great work
Andy Pearson
Dec 08, 2021
Mr. Miller runs a great business. Very responsive and explains the process all the way through. I would not trust our house to anyone else.
Markita Savage
Jan 26, 2021
Much more reasonable pricing than others and great job on roof. Had mine replaced over 5 years ago and still in great shape.
Jesse Clark
Noc 21, 2021
Very pleased with their work. Only took them about 2 days from start to finish and the roof looks great!
Neil Ganucheau
Mar 16, 2020
These guys were quick and did an excellent job. They replaced a section of our roofing with proper r-panel metal and added...
Chris Barrios
Jun 07, 2020
I have been having trouble with my homeowners insurance. Stillwater Ins...don't buy this insurance..for your home. .it covers NOTHING!...
Beth Fox
Feb 10, 2021
I am so impressed with this company. They are very professional and very caring. I had to replace my roof due to hail damage....