More Information
Expert Roofing Inspection Service in Texas
It's no secret that a good roof is the key to keeping your home safe from the elements. A bad one can lead you into costly water damage, so it pays off in future years when hiring an experienced contractor who knows what they're doing.
Leo Miller & Sons Roofing is the go-to company for expert roof inspections and repairs in Texas. We have been around with over 10 years of experience. The company offers a wide range or services including:
Roof Inspection
Roof Repair
Gutter Cleaning
And more!
When to Schedule Your Storm Damage Roof Inspections?
It's a good idea to have your roof inspected at least twice per year – once in the spring and again just before fall. If you're looking for an accurate overview of how well-maintained it is, then schedule inspections after these two periods when weather conditions may vary from seasonally cold or hot, depending on where they fall within any given year. In general, this will give homeowners an insight into whether there are problems with their roofs due to noticing issues such as leaks which could lead to too much water damage, especially if left unattended.
If you aren't sure whether or not your roof is in good condition, it's always a smart idea to call Leo Miller & Sons Roofing. We'll thoroughly inspect the integrity of every aspect and take steps towards fixing any damage found. Contact us today for a free onsite appointment- we look forward to meeting all of our customers soon.
Importance of Annual Roof Inspection
Annual roof inspections are important because they can help you avoid costly problems before they happen. Annual checkups allow for early detection of leaks or other issues that may arise, giving homeowners plenty of time to take action against them and prevent further damage from occurring. These are four reasons why you must inspect your home's roof:
● Detect Roof Leaks Early
The best way to avoid leaks is by catching them before they happen. Annual roof inspections can help you do just that.
● Identify Problems with Your Roofing Material
Annual roof inspections are also important because they allow you to identify problems with your material early on, which can save you time and money.
● Check for Signs of Wear and Tear
With the roof of your house, as with all things, it's important to be inspected annually. You can check for any signs that might indicate wear and tear early on before major damage has been done.
● Ensure that Your Roof is in Compliance with Building Codes
An annual inspection of your roof is one of the most important things you can do to keep it in compliance with building codes. Without an annual evaluation, there's a good chance that any repairs or replacements will be costly and inconvenient down the line—and they might even get delayed because nobody knows what needs fixing.
Why Choose Leo Miller & Sons Roofing?
● Years of Experience
Leo Miller & Sons Roofing is the go-to company for any Texas homeowner who needs a roof replacement or repair. With our experience in all types of projects, big and small alike- we're sure to have what you need.
● Quality Materials
We believe in doing things right the first time, so you can stop worrying about your house being a mess. Our experienced team of professionals will make sure that all our work meets high standards and is backed by quality materials to guarantee peace of mind.
● Flexible
We are the team that you can count on to provide quality service anytime, 24/7 with any material of your choice.
● Customer Service
You can always rely on Leo Miller & Sons Roofing for a job well done. We'll work day and night if need be, to make sure your roof is taken care of properly so you don't have any problems with it in the future.
Leo Miller & Sons Roofing is the most trusted name in Texas for roof repair. Our team of experts have been providing quality service to residential customers for years, and we're committed to ensuring that you are 100% satisfied with our work on your home. No matter what kind or size problem yours may be – from small leaks right through damaged roofs-we've got someone who can help make it better as soon as possible. We offer fast response times without sacrificing excellent craftsmanship, so give us a call today before it's too late.
About Leo Miller & Sons Roofing
Established in 1987 by Leo Miller in Lockhart, TX, Leo Miller Roofing has been a reliable and trustworthy roofing company for Caldwell County and the surrounding areas.
We are a locally owned and family operated business and have an A+ Rating with the Better Business Bureau. We have also been voted Caldwell County's Best Roofer. With more than 30 years of experience, we take pride in what we do and ensure quality work and always strive for customer satisfaction.

BBB Accredited Business Rating
certified residential contractor

calldwell county best roofer
malarkey roofing products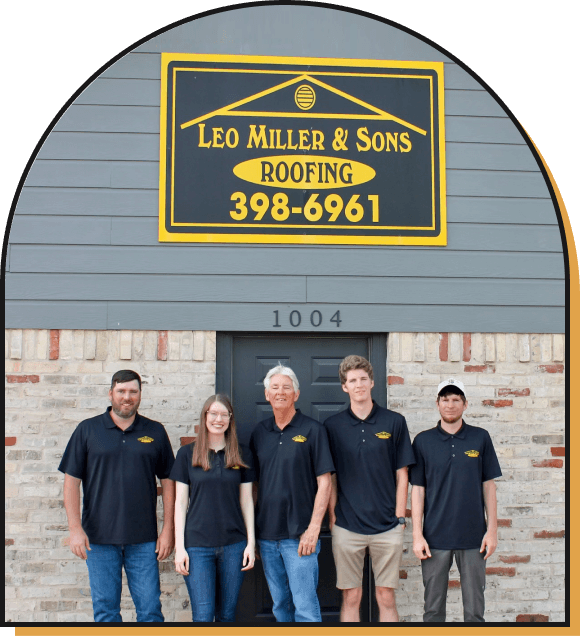 Family Owned & Operated
Free Estimates
Experience working insurance claims
Committed to Quality
Competitive Pricing
Award winning contractor  
Bonded & Insured
5 year workmanship warranty
Extended material warranties
Residential & commercial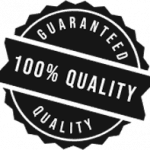 Need a new roof installed? We've got you covered!
We do a variety of roofing at Leo Miller Roofing. Call Today and let us know what type of roof installation you are needing and get a Free Estimate.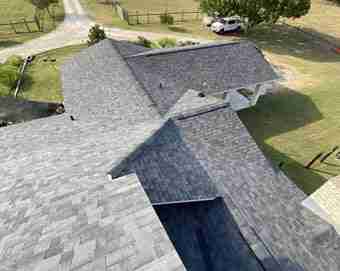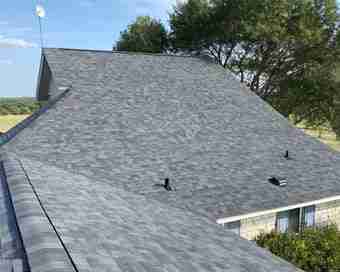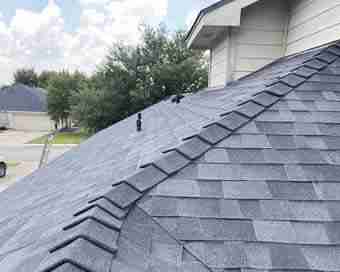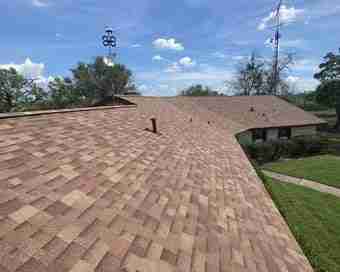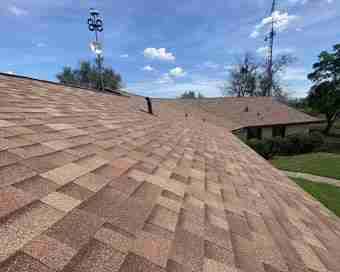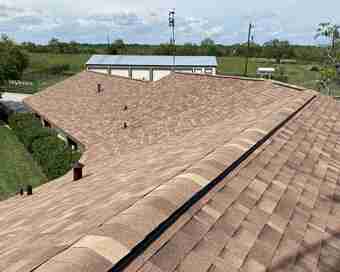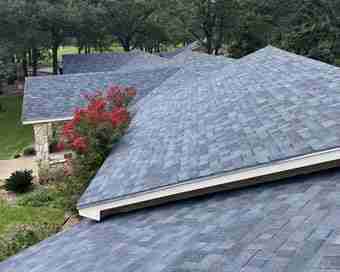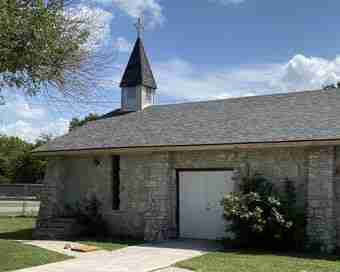 Uma Teddlie
Aug 10, 2021
Service: Roof installation Positive: Professionalism, Punctuality, Quality, Responsiveness, Value
Chrysta Kuhns
Apr 03, 2022
They were here early and got the job done quick. They cleaned up any mess made. They were very reasonable on the price.
Chris Schexnayder
Apr 18, 2021
Great family run business
Andy Kramer
Dec 02, 2021
Great work
Andy Pearson
Dec 08, 2021
Mr. Miller runs a great business. Very responsive and explains the process all the way through. I would not trust our house to anyone else.
Markita Savage
Jan 26, 2021
Much more reasonable pricing than others and great job on roof. Had mine replaced over 5 years ago and still in great shape.
Jesse Clark
Noc 21, 2021
Very pleased with their work. Only took them about 2 days from start to finish and the roof looks great!
Neil Ganucheau
Mar 16, 2020
These guys were quick and did an excellent job. They replaced a section of our roofing with proper r-panel metal and added...
Chris Barrios
Jun 07, 2020
I have been having trouble with my homeowners insurance. Stillwater Ins...don't buy this insurance..for your home. .it covers NOTHING!...
Beth Fox
Feb 10, 2021
I am so impressed with this company. They are very professional and very caring. I had to replace my roof due to hail damage....