More Information
Roll Roofing Repair and Replacement Texas
One of the most affordable alternative traditional shingle options is Roll roofing. It's thinner, cheaper but less durable. Leo Miller & Sons Roofing in Texas specializes in the repair and replacement of roll roofs. With over ten years of experience, they have been able to undertake. Contact us today for a free consultation.
Application
Roll roofing is a great choice for those who need durable coverage that will last long enough. It can be used on rooftops, shacks and workshops as well as small buildings because the material doesn't require much preparation before installation – just make sure you remove any debris or gravel from your target surface. With our vast experience in the industry, we know how to handle any type of roofing job. Contact us now.
Installation
Installation for this type of roof requires putting well-cut rolls on a house in a horizontal position. If your home's slope is not sufficient, installation will be difficult and may result in leaks or other problems down the line. We are a roof installation company with years of experience in installing, repairing, and replacing roll roofs. Whatever your needs may be, trust our certified professionals to do an excellent job.
Advantages of Roll Roofing
● Affordable compared to asphalt or composite shingles
Roll roofing is a great option if you're looking for an affordable and easy installation process. We at Leo Miller & Sons Roofing are certified contractors who can help with your needs. Talk to us today for free quotes.
● Ideal for low sloped roofs
When you are looking to install a new roof, make sure it's the right one for your home. If this sounds like something that might be perfect but first, need some advice on how steep or flat their roofs may actually be then don't hesitate- to contact us today so we can schedule free consultations with our expert professionals who will help determine if roll roofing would work best for you.
● Ease of application
If you need a roof replacement, this is one option that's easy and quick.
● Lightweight, compact, and durable
If you're looking for a lightweight, durable and compact industrial roofing material that meets all your requirements, then roll roofs can be a perfect choice.
Commercial roofing is a big investment for any building. Make sure it's the right one by calling us today. We offer free inspections and estimates on all of your needs – from small leaks to major replacements or repairs; we've got you covered at competitive prices with excellent workmanship. Not only do our licensed professionals deliver top-quality services 24 hours per day, 7 days a week, but also come fully insured if there are damages caused during installation.
About Leo Miller & Sons Roofing
Established in 1987 by Leo Miller in Lockhart, TX, Leo Miller Roofing has been a reliable and trustworthy roofing company for Caldwell County and the surrounding areas.
We are a locally owned and family operated business and have an A+ Rating with the Better Business Bureau. We have also been voted Caldwell County's Best Roofer. With more than 30 years of experience, we take pride in what we do and ensure quality work and always strive for customer satisfaction.

BBB Accredited Business Rating
certified residential contractor

calldwell county best roofer
malarkey roofing products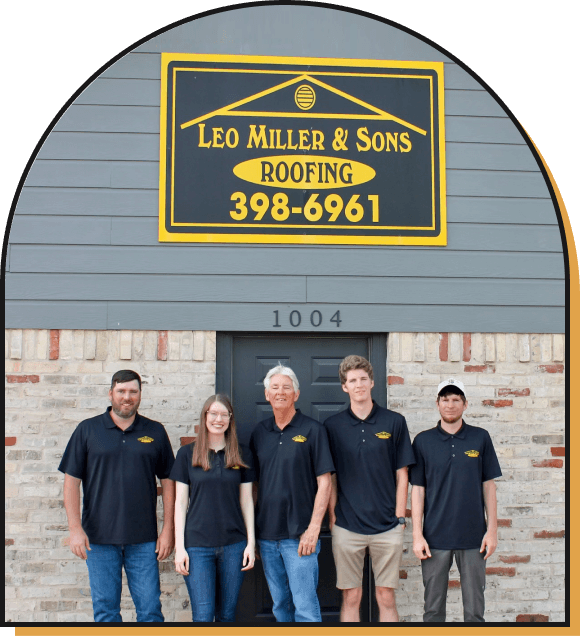 Family Owned & Operated
Free Estimates
Experience working insurance claims
Committed to Quality
Competitive Pricing
Award winning contractor  
Bonded & Insured
5 year workmanship warranty
Extended material warranties
Residential & commercial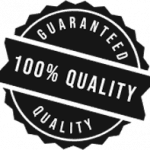 Need a new roof installed? We've got you covered!
We do a variety of roofing at Leo Miller Roofing. Call Today and let us know what type of roof installation you are needing and get a Free Estimate.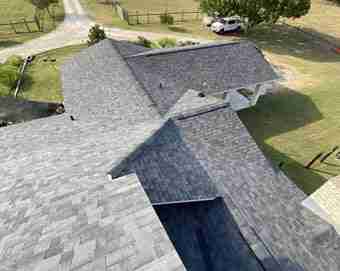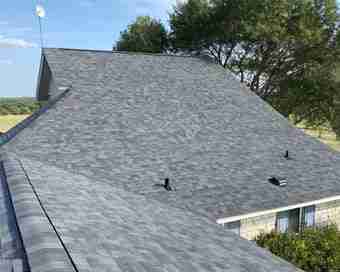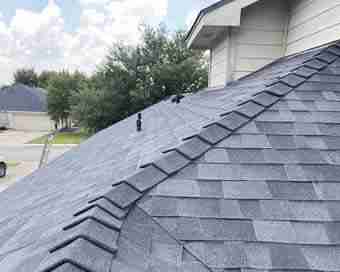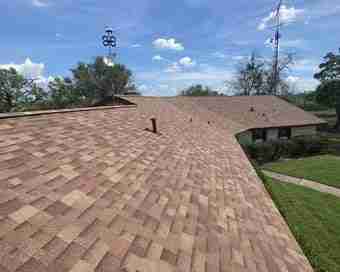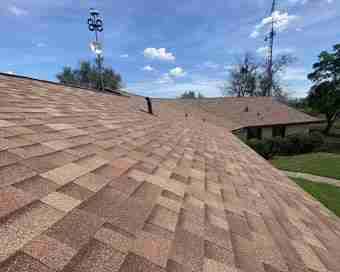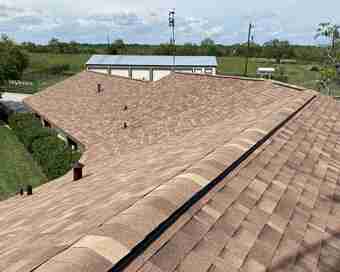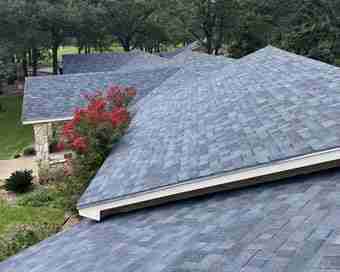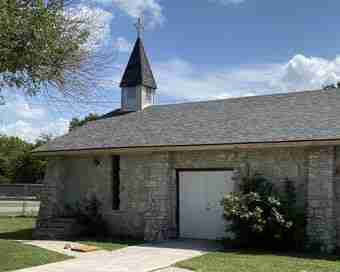 Uma Teddlie
Aug 10, 2021
Service: Roof installation Positive: Professionalism, Punctuality, Quality, Responsiveness, Value
Chrysta Kuhns
Apr 03, 2022
They were here early and got the job done quick. They cleaned up any mess made. They were very reasonable on the price.
Chris Schexnayder
Apr 18, 2021
Great family run business
Andy Kramer
Dec 02, 2021
Great work
Andy Pearson
Dec 08, 2021
Mr. Miller runs a great business. Very responsive and explains the process all the way through. I would not trust our house to anyone else.
Markita Savage
Jan 26, 2021
Much more reasonable pricing than others and great job on roof. Had mine replaced over 5 years ago and still in great shape.
Jesse Clark
Noc 21, 2021
Very pleased with their work. Only took them about 2 days from start to finish and the roof looks great!
Neil Ganucheau
Mar 16, 2020
These guys were quick and did an excellent job. They replaced a section of our roofing with proper r-panel metal and added...
Chris Barrios
Jun 07, 2020
I have been having trouble with my homeowners insurance. Stillwater Ins...don't buy this insurance..for your home. .it covers NOTHING!...
Beth Fox
Feb 10, 2021
I am so impressed with this company. They are very professional and very caring. I had to replace my roof due to hail damage....