More Information
Reliable Emergency Roofing Services in Texas
Leo Miller & Sons Roofing is the best place to go when you need emergency roof services in Texas. Our team of experienced professionals has seen it all and is always ready for anything, no matter how big or small your problem may seem.
Our team is dedicated to ensuring that your roofing needs are met as quickly and efficiently as possible. We offer a wide range of services, so you'll never have an issue with needing more than one place for repairs or installations.
Leo Miller & Sons Roofing is here to help you with any roof issues you may have. Contact us today and we'd be glad to help. 
Why Do You Need Emergency Roof Services?
Here are some reasons why you may need an immediate help for roof repair:
1. Long Showers of Rain
If you live in Texas and experience long showers of rain, it's important to take care of your roof. A lot can happen when we don't maintain our homes properly- including any problems on the ceilings being caused by leaky roofs.
2. Failing to Follow a Maintenance Schedule
Roofing is a vital part of your home. It's important to make sure you're maintaining it annually so that any problems don't develop into worse conditions down the line.
Leaking roofs are one problem caused by not following regular maintenance schedules, and they can lead to extensive damage over time, including mold growth in this case if left unchecked. 
3. Strong Winds
The people of Texas are no strangers to strong winds. In fact, the state experiences some of the highest wind speeds in America. One way that high winds can cause damage? Roofing problems like blowing shingle off or causing air pressure changes which will loosen nails and other materials used for roofs – resulting sometimes with an uplift force pushing up on them enough so it causes houses to lift-off from what they're sitting firmly against; this might not sound great if you live there at all times but luckily Leo Miller & Sons offers services such us repairing these issues before anything bad happens. 
4. Hailstorm
Hail storms are not only dangerous, but they can also do a lot of damage to your home. If you don't prepare for hail in the springtime or summer time, then there's a chance that it will get worse when these severe weather events happen.
Hail storms can do a lot of damage, and it's important to work with an experienced contractor like Leo Miller & Sons Roofing. We've helped countless homeowners protect their homes from hail-related damage by making sure the roofs are prepared properly before they happen.
5. Poor Installation
The Texas News Tribune recently published a study showing that poor roof installation can lead to significant losses in energy efficiency and structural damage. According to the news source's research improper roofs are often installed by unqualified contractors who do not have your best interests at heart resulting in wasted money on unnecessary repairs or even worse – harmful effects like increased cooling costs during summer months due to 50% more heat escaping through windows than they should because you don't know what kind of material was used when constructing them.
6. Ice Accumulation
Texas property owners should always be prepared for the possibility of ice accumulation on their roofs. Light dusting of snow may not seem like a big deal, but one inch can weigh more than 500 pounds. This added weight will cause significant damage to your home's structure leading to leaks and water infiltration as well as structural failure in some cases.
Why Choose Leo Miller & Sons Roofing?
● Years of Experience
If you're looking for a roofing contractor in Texas, look no further than Leo Miller & Sons. We have the experience and expertise to handle any emergency- from small leaks that can quickly become major problems if left unchecked, all the way up to large-scale rebuilds on roofs whose age is showing too much already.
● Quality Materials
We use only the highest quality materials and equipment, so you can be sure that your project will turn out exactly as planned.
● Flexible
You can always count on our team for quality service, anywhere and anytime in Texas. We're proud of the fact that we have years of combined experience with many different types of material handling needs.
● Customer Service
We pride ourselves on the quality of our work and we'll always go above and beyond to ensure you're satisfied.
Trust Your Roof To Leo Miller & Sons Roofing Best Emergency Roofers
Leo Miller & Sons Roofing is a roof repair contractor that has been providing quality services to Texas homeowners for years. We take pride in our work and want you, the customer, to be 100% satisfied with what we do.
We at Leo Miller & Sons Roofing know how inconvenient it is when your roof leaks or gets damaged. We offer many services so that we can take care of all your needs for a safe and good-looking home. If you are in need of an honest, trustworthy contractor who provides fast service at affordable prices, then give us a call today because no job will be too big nor small.
About Leo Miller & Sons Roofing
Established in 1987 by Leo Miller in Lockhart, TX, Leo Miller Roofing has been a reliable and trustworthy roofing company for Caldwell County and the surrounding areas.
We are a locally owned and family operated business and have an A+ Rating with the Better Business Bureau. We have also been voted Caldwell County's Best Roofer. With more than 30 years of experience, we take pride in what we do and ensure quality work and always strive for customer satisfaction.

BBB Accredited Business Rating
certified residential contractor

calldwell county best roofer
malarkey roofing products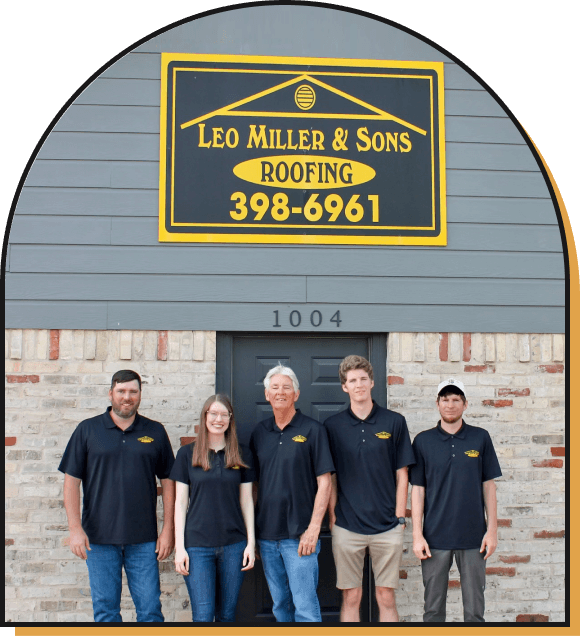 Family Owned & Operated
Free Estimates
Experience working insurance claims
Committed to Quality
Competitive Pricing
Award winning contractor  
Bonded & Insured
5 year workmanship warranty
Extended material warranties
Residential & commercial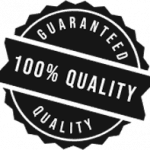 Need a new roof installed? We've got you covered!
We do a variety of roofing at Leo Miller Roofing. Call Today and let us know what type of roof installation you are needing and get a Free Estimate.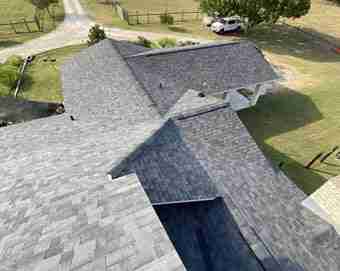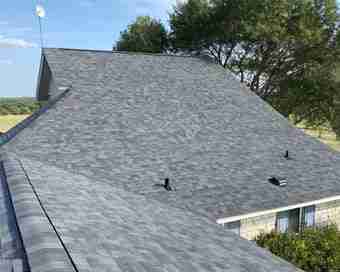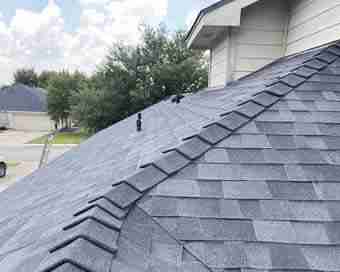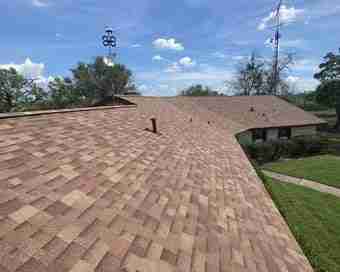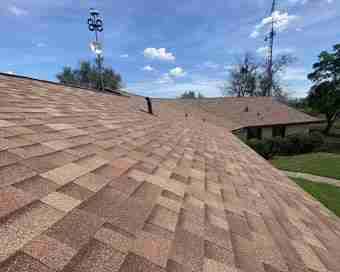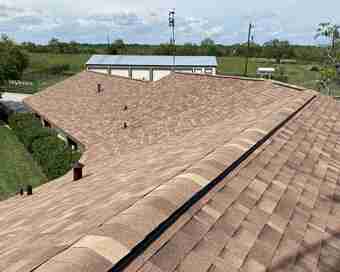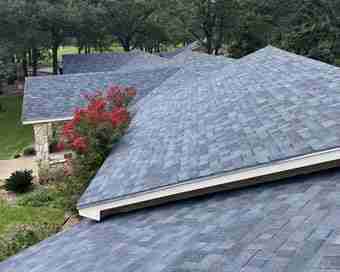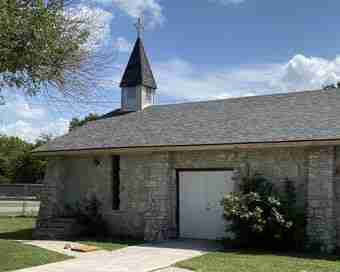 Uma Teddlie
Aug 10, 2021
Service: Roof installation Positive: Professionalism, Punctuality, Quality, Responsiveness, Value
Chrysta Kuhns
Apr 03, 2022
They were here early and got the job done quick. They cleaned up any mess made. They were very reasonable on the price.
Chris Schexnayder
Apr 18, 2021
Great family run business
Andy Kramer
Dec 02, 2021
Great work
Andy Pearson
Dec 08, 2021
Mr. Miller runs a great business. Very responsive and explains the process all the way through. I would not trust our house to anyone else.
Markita Savage
Jan 26, 2021
Much more reasonable pricing than others and great job on roof. Had mine replaced over 5 years ago and still in great shape.
Jesse Clark
Noc 21, 2021
Very pleased with their work. Only took them about 2 days from start to finish and the roof looks great!
Neil Ganucheau
Mar 16, 2020
These guys were quick and did an excellent job. They replaced a section of our roofing with proper r-panel metal and added...
Chris Barrios
Jun 07, 2020
I have been having trouble with my homeowners insurance. Stillwater Ins...don't buy this insurance..for your home. .it covers NOTHING!...
Beth Fox
Feb 10, 2021
I am so impressed with this company. They are very professional and very caring. I had to replace my roof due to hail damage....