More Information
Professional Window Replacement Services in Texas
Window replacement services for all types of homes are available with Leo Miller & Sons Roofing. With over 25 years of experience, our team can help you find the perfect window to fit your home's style and needs. We offer vinyl windows that come in many different colors as well as wood or metal styles depending on what kind of space we're working with.
Window replacement can be a complicated process. That's why we offer free consultations to help you figure out what type of window is best for your home and find the perfect price point as well. Call us today.
Signs You Need Window Replacement
Window replacement can be an expensive and complicated process, but there are some telltale signs that might help you decide if it's right for your home:
● Your windows are old and drafty
Windows are a great way to keep your home cool during the summer and warm during the winter, but if they're old enough then that's not happening anymore. Drafty windows lose heat in between seasons, which results in more expensive energy bills for you.
● Your windows are difficult to open and close
The problem with your windows is that the weather stripping has worn down over time, leading to drafts and energy loss. It'll be a lot worse in winter when you have warm air coming through those openings.
● Your windows are cracked or damaged
Cracked or damaged windows are a safety risk, not only because they can lead to more energy loss in your home but also due to the fact that it will cost you money.
● Your windows are always dirty
Have you ever looked through your window and seen dust dancing in the sunlight? That's because they're not doing their job properly. A good replacement will help keep it clean, which means no more dirty windows for us.
● You're looking to upgrade to a more energy-efficient window style
Window replacement is an excellent way to save energy and money. A vinyl window, in particular, can make your home more comfortable by reducing heat transfer through its material as well as preventing condensation from occurring on cold nights.
What Types of Window Replacement Options are Available?
We have an extensive range of window replacement services that can be tailored to meet your needs. Whether you need all new windows or just one single pane, our licensed technicians are ready for the job. Here are some options available to you:
Basement Windows
Casement Windows
Bay or Bow Windows
Garden Windows
Single-Hung Windows
Sunroom Windows
Double-Hung Windows
Picture Windows
Slider Windows
Benefits of Window Replacement
Window replacement is a great way to increase your home's energy efficiency and improve its appearance. Here are just some of the benefits:
● Increased Energy Efficiency
Window replacement can be a great way to make your home more energy efficient and provide you with cost-saving benefits. New, high quality windows will help keep the house cool in summer as well as warm through winter, which reduces on electricity bills.
● Improved Comfort
The new windows in your home will make it more comfortable and reduce noise. They also help cut down on drafts that can spoil the ambiance of a room.
● Increased Security
Newer windows are a great way to keep your home safe. They're made with stronger materials and features that make them impossible for burglars, so you can rest assured knowing no one will be able to get into the house without being detected.
● Added Value
Windows are a major home renovation project that potential buyers will appreciate, so replacing your windows can help you sell yours faster and for more money.
Why Choose Leo Miller & Sons Roofing?
● Years of Experience
When you need a new roof, there's no better company than Leo Miller & Sons Roofing. We have years of experience and expertise to handle any repair or replacement project, big or small.
● Quality Materials
With a reputation for excellence, we take pride in our high-quality work and materials to guarantee that you'll be satisfied.
● Flexible
You can rest assured that your satisfaction is guaranteed with our team of experienced professionals. We provide quality service and take pride in being the best at what we do whenever we're needed.
● Customer Service
Choose Leo Miller & Sons Roofing to ensure your roof is in good hands. We'll work diligently and make sure the job gets done right, then clean up after ourselves when we're finished.
Leo Miller and Sons Roofing is the most trusted roof repair contractor in Texas. We have been providing quality services to our customers for years, ensuring that they are 100% satisfied with what we do at all times.
We understand how inconvenient it is when your roof leaks or gets damaged. That's why we always strive to provide fast, reliable, and affordable services that can cater to any need you may have for a new one. If looking into getting some help with repairing yours, then come see us or call us today.
About Leo Miller & Sons Roofing
Established in 1987 by Leo Miller in Lockhart, TX, Leo Miller Roofing has been a reliable and trustworthy roofing company for Caldwell County and the surrounding areas.
We are a locally owned and family operated business and have an A+ Rating with the Better Business Bureau. We have also been voted Caldwell County's Best Roofer. With more than 30 years of experience, we take pride in what we do and ensure quality work and always strive for customer satisfaction.

BBB Accredited Business Rating
certified residential contractor

calldwell county best roofer
malarkey roofing products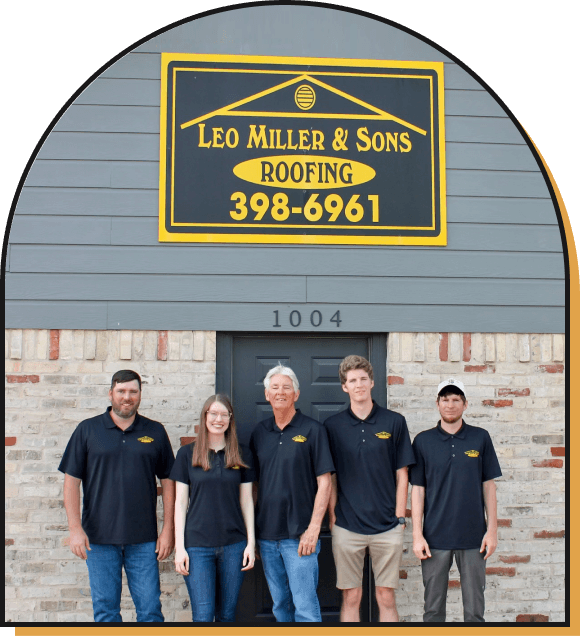 Family Owned & Operated
Free Estimates
Experience working insurance claims
Committed to Quality
Competitive Pricing
Award winning contractor  
Bonded & Insured
5 year workmanship warranty
Extended material warranties
Residential & commercial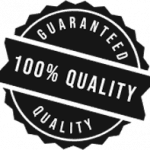 Need a new roof installed? We've got you covered!
We do a variety of roofing at Leo Miller Roofing. Call Today and let us know what type of roof installation you are needing and get a Free Estimate.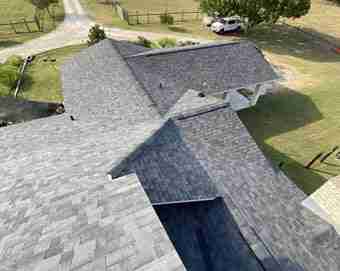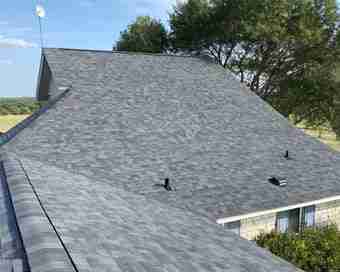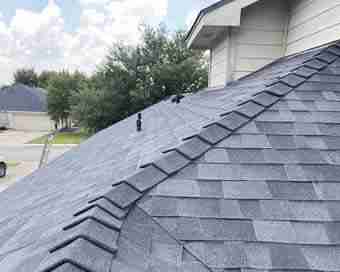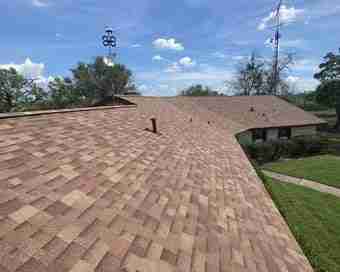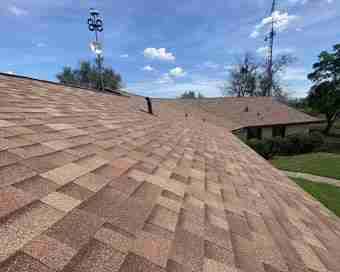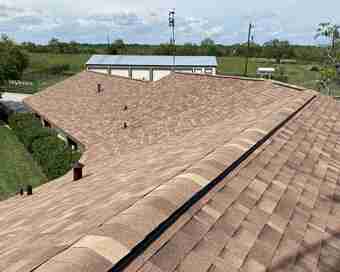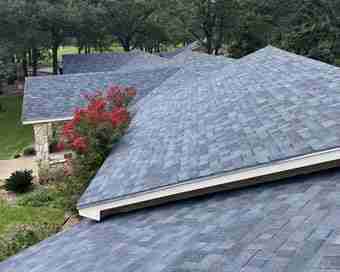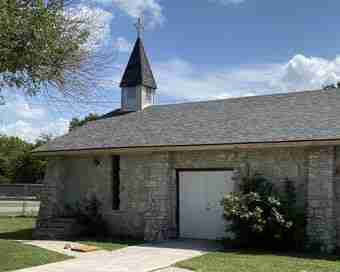 Uma Teddlie
Aug 10, 2021
Service: Roof installation Positive: Professionalism, Punctuality, Quality, Responsiveness, Value
Chrysta Kuhns
Apr 03, 2022
They were here early and got the job done quick. They cleaned up any mess made. They were very reasonable on the price.
Chris Schexnayder
Apr 18, 2021
Great family run business
Andy Kramer
Dec 02, 2021
Great work
Andy Pearson
Dec 08, 2021
Mr. Miller runs a great business. Very responsive and explains the process all the way through. I would not trust our house to anyone else.
Markita Savage
Jan 26, 2021
Much more reasonable pricing than others and great job on roof. Had mine replaced over 5 years ago and still in great shape.
Jesse Clark
Noc 21, 2021
Very pleased with their work. Only took them about 2 days from start to finish and the roof looks great!
Neil Ganucheau
Mar 16, 2020
These guys were quick and did an excellent job. They replaced a section of our roofing with proper r-panel metal and added...
Chris Barrios
Jun 07, 2020
I have been having trouble with my homeowners insurance. Stillwater Ins...don't buy this insurance..for your home. .it covers NOTHING!...
Beth Fox
Feb 10, 2021
I am so impressed with this company. They are very professional and very caring. I had to replace my roof due to hail damage....