More Information
Expert Gutter Replacement Services in Texas
Gutters are essential in directing rainwater from the inside of your home. When they break down, water can damage everything around them and cause mold to grow, which will eventually destroy any structure you have invested time into building up carefully over many years. Luckily for residents who live in and near Texas, we offer new gutter installation services that ensure our customers get their moneys worth with high-quality parts installed by professionals every single time at an affordable price point so everyone wins – especially if there was ever doubt about whether or not these systems were going perform as expected before getting started.
Gutter replacement is an important project for any homeowner. Our team will deliver on time and within budget so you can rest easy knowing we were there from start to finish. Schedule your free consultation with one of our experts, today- we're ready when you are.
Signs You Need Gutter Replacement
Why replace your gutters?
A gutter system ought to direct rainwater away from the foundation of your house. Otherwise, you could experience extensive damage and expensive repairs on top of that. Thankfully, there are several signs which show when it is time for new ones:
● Cracks, Holes, and Rust Spots
Guttering is an integral part of your home's structure. When it has few cracks and holes, use quality sealant to fix the spots; however, if you find more than a dozen cracks or rust-colored specs on top, then we recommend getting our expert gutter replacement services in Texas.
● Broken Fasteners
If there are too many broken or missing fasteners, then consider getting new ones because this will help protect against water damage in cases where heavy rain comes unexpectedly.
● Broken Gutter System
This is a very serious issue that can lead to more expensive repair work down the road. Be sure you know what your options are for maintaining this part of home maintenance because it might not just break again soon after being reconnected at the seams.
● The Paint on the Exterior Wall is Peeling
When water starts seeping into the gutters of your home, it can cause paint to peel. You may need new gutter covers or replace them with durable materials like metal so that rainwater doesn't damage any more parts inside.
● Mildew in the House
Downspouts are an essential part of preventing water from reaching your home's foundation and basement. They also help control the growth of mildew, which can be symptoms that something isn't working properly with downspout systems or gutters on their own; as you might need a gutter replacement.
● You're Tired with the Maintenance Routine
When your schedule is already tight, maintaining gutters can seem like too much of a burden. But you don't have to worry about that with our expert gutter replacement specialists in Texas. We've been providing the best possible service for over ten years now and we're well prepared on how to solve any problem or issue that comes along – from cleaning out clogged sections up under roofs down low where they belong, all way through installing new ones if needed; there isn't anything this team won't do when it comes time put things right once again.
Why Replace your gutters?
● Foundation Problems
The rainwater that streams off your gutterless roof can cause problems with water seeping into the walls and foundation of your home. These dirtied-up surroundings may end up staining those bounds you love so much.
● Staining of Siding and Masonry
Check your foundation and masonry for cracks every few years. Heavy rains can cause soil around the house to saturate with moisture, which will expand as it absorbs water from above- this process is known as "swelling." Over time, this expansion or swelling could result in you having a cracked home.
● Damage to Landscaping
Gutters are an essential part of the architecture of your house. If they're not installed or maintained properly, water runoff can do damage to plants and flowers in addition to mulch being at risk of getting wet, which will lead you down a slippery slope where mold starts growing as well.
Why choose Leo Miller & Sons Roofing?
The team at Leo Miller & Sons Roofing will ensure your gutter system is installed accurately the first time and you get great value for money. You can enjoy these benefits when working with us:
● More Than Ten Years of Experience
We have a deep understanding of what is needed when it comes to residential and commercial gutters. We've worked on projects ranging from the size of small structures all the way up to large buildings for years, which gives us an edge over other companies that only do work for one kind or another.
● Quality Materials
We at Leo Miller & Sons Roofing take pride in the quality of our products, which we ensure come from well-known manufacturers.
● Customer Service
We strive to make sure that your expectations are exceeded from the start of the project through the end. That's why we have an open communication policy with you and never stop talking about what's going on throughout the entire project.
● Safety First
You can trust us to take care of your gutters. We have years of experience and are licensed, insured, and bonded professionals who will make sure the job is done right.
When it's time to have new gutters installed or replaced on your home, trust Leo Miller & Sons Roofing. We've been providing quality service across Texas for years. Call for a free estimate today and learn how you can save money with personalized customer care that will meet all of our clients' needs – no matter what they are looking forward to in terms of style preference.
About Leo Miller & Sons Roofing
Established in 1987 by Leo Miller in Lockhart, TX, Leo Miller Roofing has been a reliable and trustworthy roofing company for Caldwell County and the surrounding areas.
We are a locally owned and family operated business and have an A+ Rating with the Better Business Bureau. We have also been voted Caldwell County's Best Roofer. With more than 30 years of experience, we take pride in what we do and ensure quality work and always strive for customer satisfaction.

BBB Accredited Business Rating
certified residential contractor

calldwell county best roofer
malarkey roofing products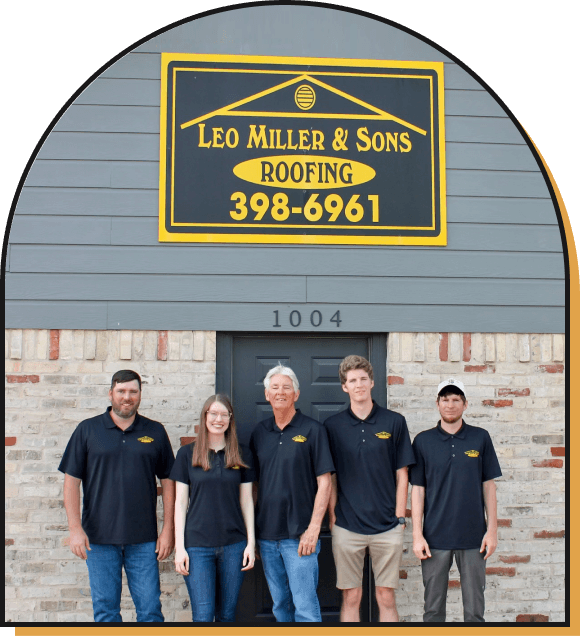 Family Owned & Operated
Free Estimates
Experience working insurance claims
Committed to Quality
Competitive Pricing
Award winning contractor  
Bonded & Insured
5 year workmanship warranty
Extended material warranties
Residential & commercial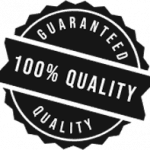 Need a new roof installed? We've got you covered!
We do a variety of roofing at Leo Miller Roofing. Call Today and let us know what type of roof installation you are needing and get a Free Estimate.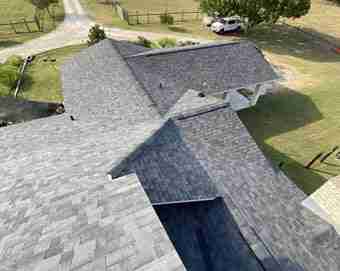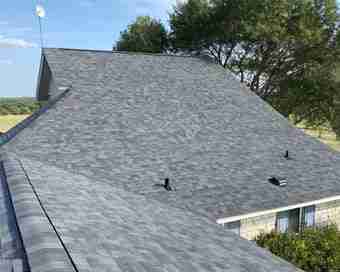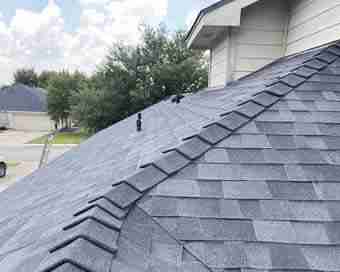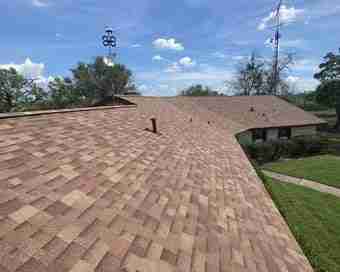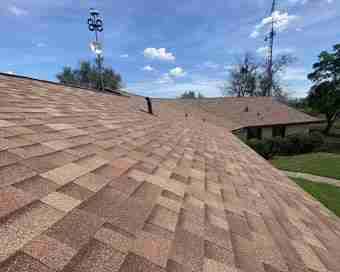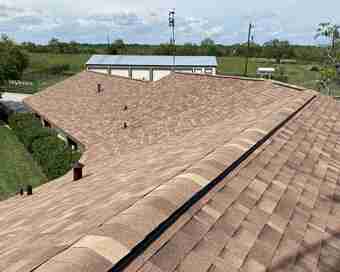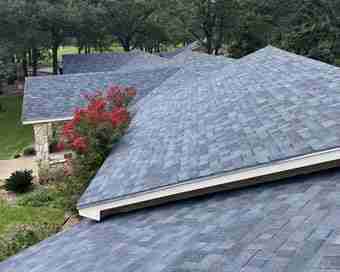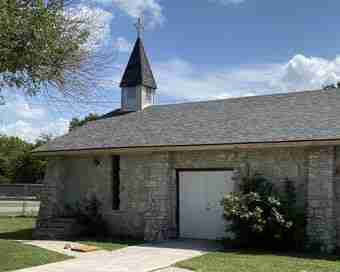 Uma Teddlie
Aug 10, 2021
Service: Roof installation Positive: Professionalism, Punctuality, Quality, Responsiveness, Value
Chrysta Kuhns
Apr 03, 2022
They were here early and got the job done quick. They cleaned up any mess made. They were very reasonable on the price.
Chris Schexnayder
Apr 18, 2021
Great family run business
Andy Kramer
Dec 02, 2021
Great work
Andy Pearson
Dec 08, 2021
Mr. Miller runs a great business. Very responsive and explains the process all the way through. I would not trust our house to anyone else.
Markita Savage
Jan 26, 2021
Much more reasonable pricing than others and great job on roof. Had mine replaced over 5 years ago and still in great shape.
Jesse Clark
Noc 21, 2021
Very pleased with their work. Only took them about 2 days from start to finish and the roof looks great!
Neil Ganucheau
Mar 16, 2020
These guys were quick and did an excellent job. They replaced a section of our roofing with proper r-panel metal and added...
Chris Barrios
Jun 07, 2020
I have been having trouble with my homeowners insurance. Stillwater Ins...don't buy this insurance..for your home. .it covers NOTHING!...
Beth Fox
Feb 10, 2021
I am so impressed with this company. They are very professional and very caring. I had to replace my roof due to hail damage....